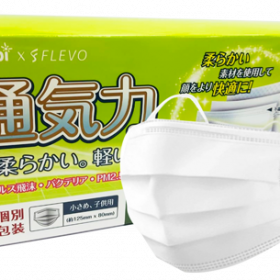 The "Technical Specification for Children's Masks" stipulates the basic requirements, appearance quality and test methods of masks. It also proposes 19 main performance indicators, including safety, protection, and comfort. It takes safety as the premise and aims at protection and comfort.
Children's protective masks require that the particulate filtration efficiency is not less than 95%, and the protection effect is not less than 90%;
Children's hygiene masks require that the filtration efficiency of particulate matter is not less than 90%, and the filtration efficiency of bacteria is not less than 95%.
Child protective masks require inhalation resistance not higher than 45Pa and exhalation resistance not higher than 45Pa;
Child hygiene masks require ventilation resistance not higher than 30Pa.
In terms of wearing comfort, an adjustable mask strap is recommended.
For masks equipped with nose clips, the length of the nose clip should be ≥5.5cm, and it should not break when folded 20 times.
The inner material (including the mask belt) of the mask in direct contact with the skin should not be printed or dyed (including the coloring of the original liquid), and the pH value is 4.0 to 7.5. The outer layer of printed or dyed masks has a color fastness to dry rubbing ≥ 4, and the masks are prohibited from decomposing carcinogenic aromatic ammonia dyes.
Masks should have certain flame retardant properties, and there should be no exposed metal objects, sharp points and sharp edges that can be touched.
---
Showing 1 to 3 of 3 (1 Pages)